Our male Pugs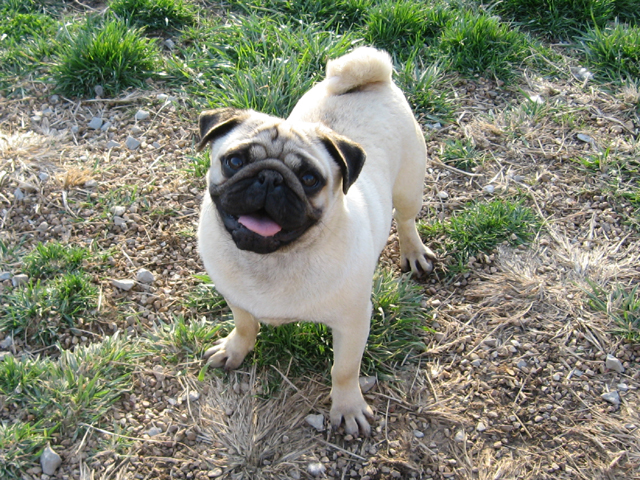 Macho Man of River Hill (Buzz)
Buzz is our primary male Pug. He hails from the bloodline of CH Bre-Z Manor's Sherfame Samite, whose sire CH Sherfames Ikon O Bre Z Manor CD sired 18 AKC Champions.
His personality is warm and very friendly. He is intensely loyal and very protective of his people. His antics are clownish and frequent; he is constantly "protecting" us from the other Pugs
Buzz is a water dog! In the summer time when it's hot out, he loves swimming in his pool. He even loves drinking straight from the water hose. Buzz is a very special dog and we have received many reports that his puppies are every bit as sweet and funny as he is.
---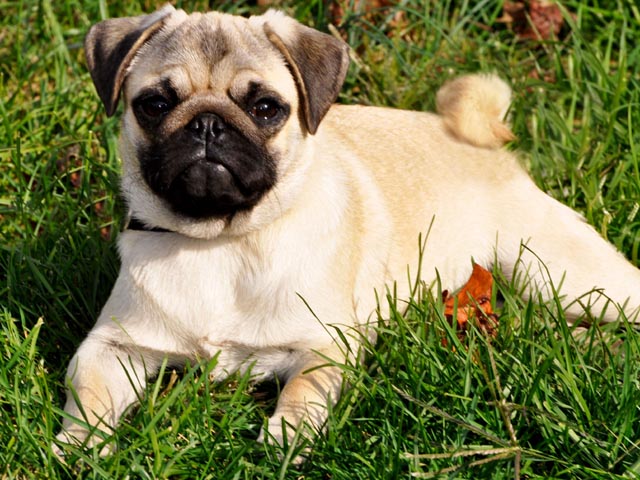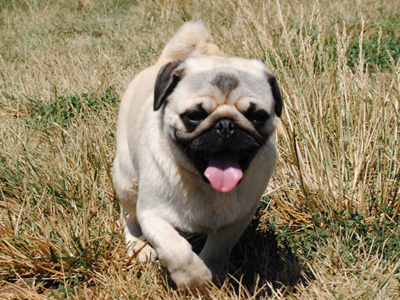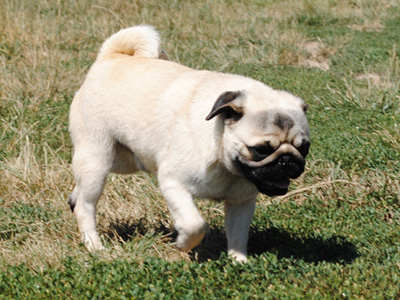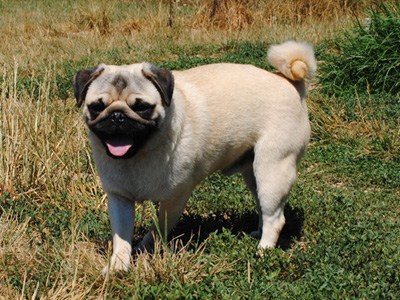 Trinity's Zorro
Zorro is bred from a very distinguished bloodline. His pedigree includes 75 AKC Champions, including his father CH Michelle's God's Will of Glory. His first-rate looks are the result of a well planned, devoted selection process to produce puppies that conform very well to the AKC breed standard.
He has some unique talents not normally seen in Pug behavior. He has incredibly good balance and can stand on his two rear feet with his paws in the air for extended periods of time. He loves the attention that he receives when he performs this trick, so as you would expect he is constantly doing it!
---
All trademarks and copyrights on this page are owned by their respective owners. All else &copy Riverhillpugs.com. All Rights Reserved &copy 2015