We expect these puppies to conform to the AKC Pug standard excellently. They are very wrinkly and will have very cobby, blocky built bodies that are short and compact. Your puppy will arrive healthy and well socialized, covered by our two year health guarantee. We are accepting deposits to hold your selected puppy until the shipping date. For more information about a specific puppy please call 417-217-9752.
---
Christmas Pug Puppies!
If you're looking for a playful and friendly puppy, Jane and Eric had their litter on September 26, they will be 12 weeks old on December 19 and are ready to go anytime now!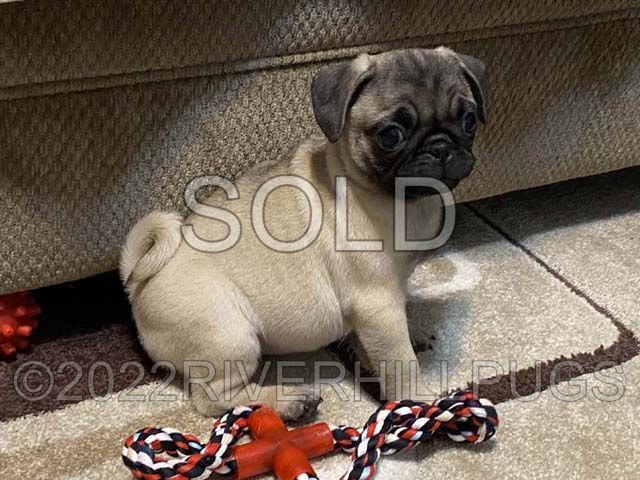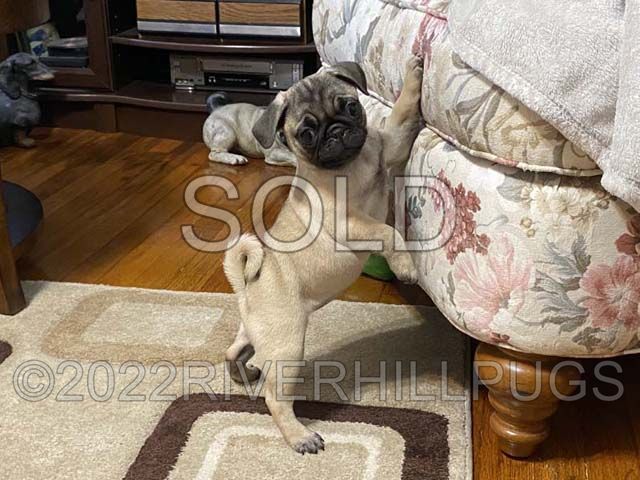 Muffin •Fawn •Female •SOLD
---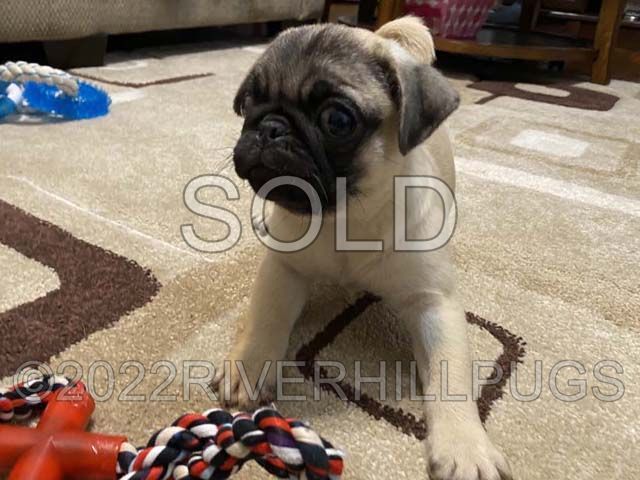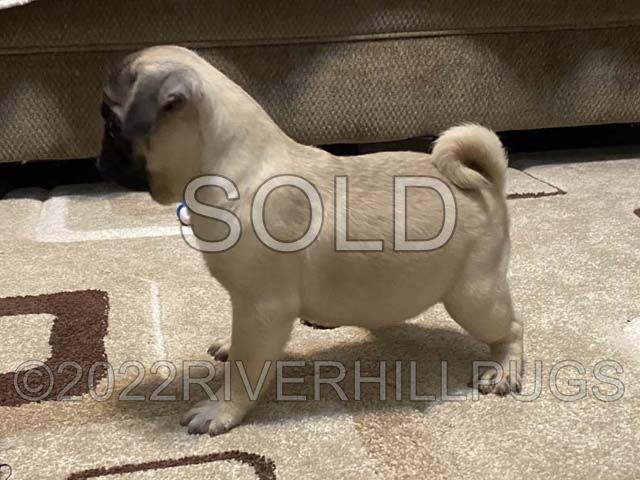 Nacho •Fawn •Male •SOLD
---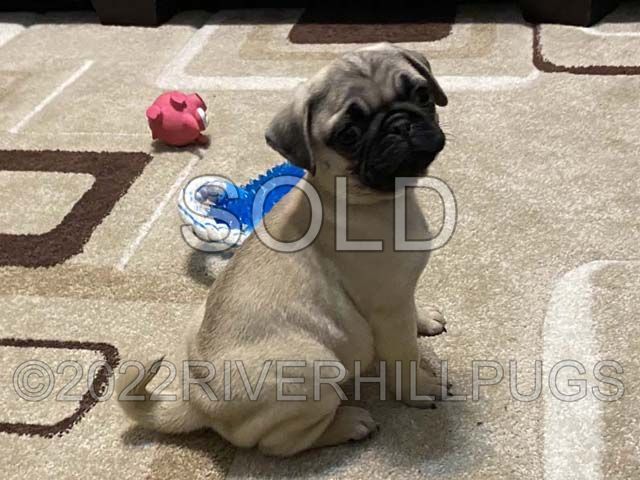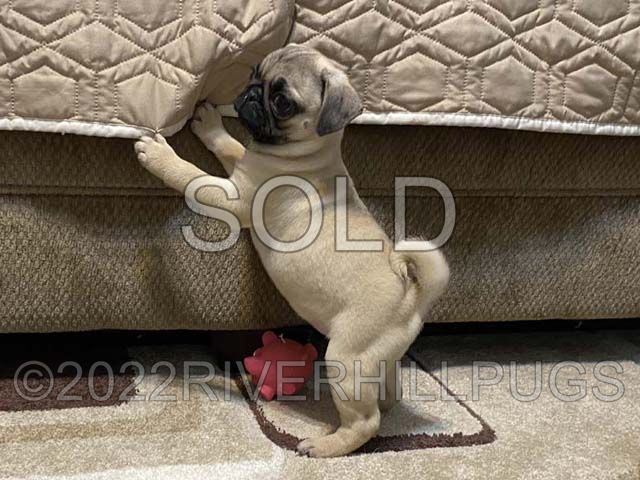 Apple •Fawn •Female •SOLD
---
Autumn Pug Puppies!
The best of the best! Doc, Happy and Sleepy are the result of eight generations of selective breeding development on their mother's side of the bloodline. They are intelligent, beautiful, and incredibly sweet natured Pugs!
Collar colors: Green-Doc; Pink-Happy; Blue-Sleepy.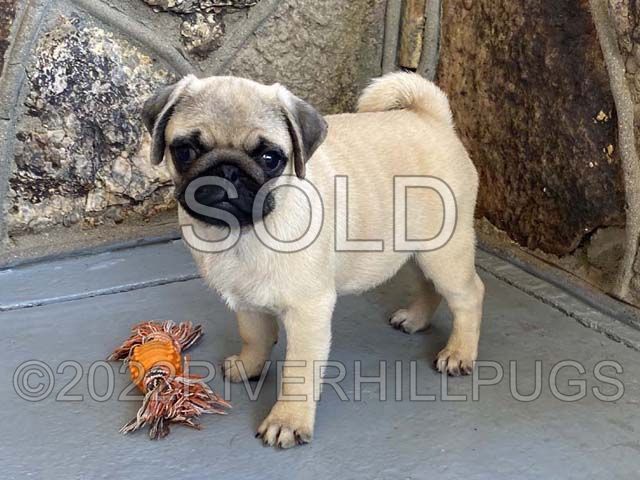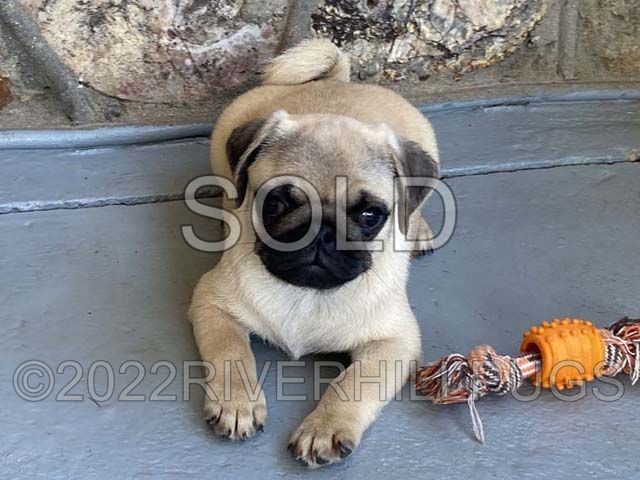 Doc •Fawn •Male •SOLD
---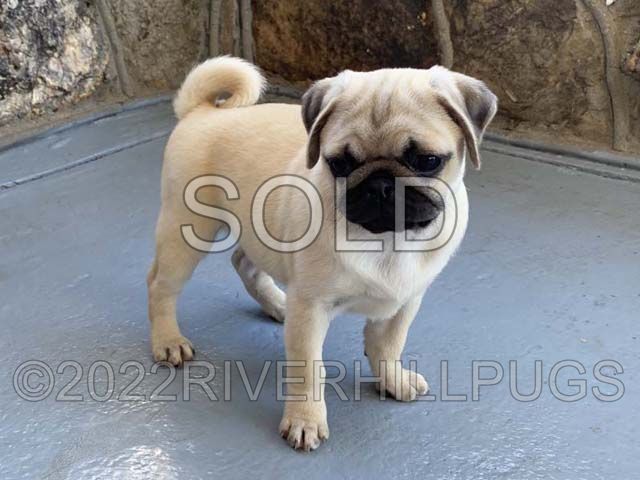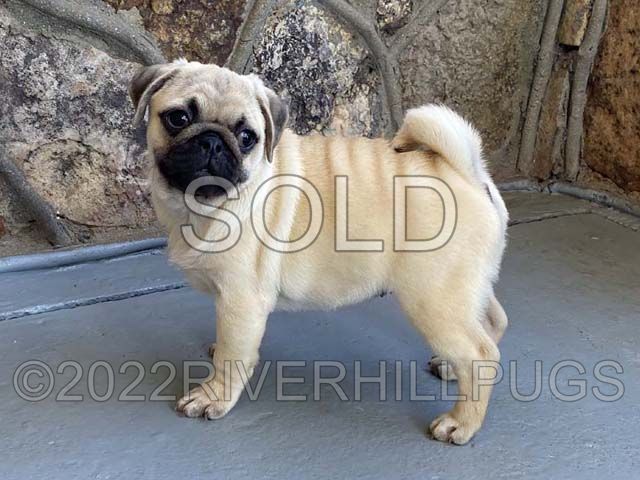 Happy •Fawn •Female •SOLD
---
All trademarks and copyrights on this page are owned by their respective owners. All else &copy Riverhillpugs.com. All Rights Reserved &copy 2023